Material Guide
SMOOTH CLEAR
The Industry Standard
Crystal clear separation, flexible smooth PVC strip for a variety of custom applications, indoor or outdoor from -10° to 150° F. Versatile and economical for a wide range of applications.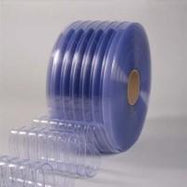 RIBBED CLEAR
Heavy-Duty Industrial Traffic
Tough PVC material reduces scratching from loads, preventing wear of the PVC strip and increasing PVC strip lifespan. Perfect for Forklift & Machine traffic in environments from -10° to 150°.
LOW TEMP CLEAR
Walk-In Freezer PVC Strips
Crystal clear and specialized low temp PVC formulation, ideal for restaurants, food service and food storage applications where there is a pedestrian traffic and temperatures down to -40°F.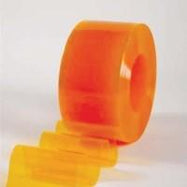 ANTI INSECT
Bug Repelling PVC
Our exclusive Anti-Insect formulation repels flying insects with Citronella and prevents infiltration of the facility. Yellow color inhibits insect's ability to detect light behind curtain.
ANTI STATIC
PVC for Dust & Static
Specially formulated PVC strip material for static-sensitive or high-dust applications. For data centers, clean rooms, manufacturing facilities, and areas with flammable materials.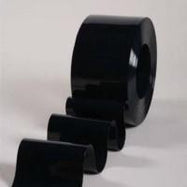 BLACK OPAQE
PVC Privacy Curtain
Flexible, opaque black plastic strip material totally restricts the view between areas while maintaining workflow. Perfect for conveyor belt openings to prevent visual access.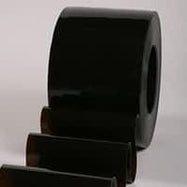 WELDING AMBER
Welding Safety PVC
Safely section off space and protect workers from welding hazards by blocking UV rays and providing a barrier against sparks, operating temperatures between 0° to 150° F